Defence Infrastructure Panel 2020 – 2025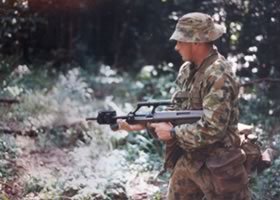 Having worked on Defence projects since 1995, NRA has developed a sound understanding of the operational and environmental compliance requirements of Defence. NRA has been a member of the DEHP since its inception, and has recently been appointed to the Defence Infrastructure Panel – Environment, Heritage and Estate Engineering 2020 – 2025 for the following categories:
Environmental Impact Assessment and Land Management
Natural Heritage.
Through our longevity of service, accredited quality systems and reputation, NRA has been able to provide Defence a focussed, quality and reliable service.